Unlock Your Design Potential at Develearn, the Premier Graphic Design Institute in Thane
Develearn invites you to embark on a transformative journey in the vibrant world of graphic design. Our graphic design course in Thane is your gateway to mastering the art of visual communication. With a focus on both theory and hands-on practice, our institute equips you with the skills and creativity needed to excel in this dynamic field. Whether you aspire to be a graphic designer, illustrator, or web designer, our expert instructors and state-of-the-art facilities will empower you to bring your creative visions to life. Join us at Develearn, the leading graphic design institute in Thane, and unleash your design potential. Your exciting career in graphic design starts here.
Want to know More?
Why Graphic Designing?
What is Graphic Design ?
Graphic design is a creative discipline that involves the visual communication of ideas, information, or messages through the use of graphic elements such as images, typography, colors, and layout.
Graphic designers use various tools and software to create visual materials like advertisements, brochures, logos, websites, and more. The goal of graphic design is to effectively convey a message or concept to a target audience while considering aesthetics and visual appeal.
What Does a Graphic Designer do?
A graphic designer is a professional who creates visual content to communicate messages or ideas. They use various tools and software to design graphics for a wide range of purposes, such as advertising, branding, marketing, web design, and more.
Their responsibilities often include creating logos, posters, brochures, websites, and other visual materials that are visually appealing and effective in conveying information or conveying a particular message.
Graphic designers consider aspects like layout, color, typography, and imagery to create visually engaging and aesthetically pleasing designs.
Why should you take up the Graphic Design training in Thane?
Access to Resources: Training centers in Thane offer access to design software, libraries, and equipment that can be expensive to acquire on your own.
Skill Development: Graphic Design training can help you acquire the skills and knowledge needed to excel in the field. Thane offer's training programs with experienced instructors who can provide valuable insights.
Industry Relevance: Thane, like many other urban areas, may have a growing demand for graphic designers in various industries, providing you with potential job opportunities.
Full Stack Developer Course Highlights
Placement assurance
60 Hours Of Practical Learning
Guaranteed 10 Interview Calls
Dedicated HR Team For Placement Support
Round The Clock Access to Student Web Portal
Lectures Are Delivered By Professional Trainer
Skills Covered
InDesign
Character Formatting
Understand file formats
Photoshop
Advanced Photoshop
Colour and Brush Essentials
Illustrator
Creating and using custom views
Tools Covered
Why Choose DeveLearn for Full Stack Developer Course in Thane
🌟 Expert Faculty: Learn from industry veterans with years of hands-on experience. Our instructors are passionate about guiding you towards mastery.
📊Cutting-Edge Curriculum: Stay ahead of the curve with our up-to-date curriculum, designed to equip you with the latest tools and technologies.
💼Personalized Support: Enjoy one-on-one mentoring and support to ensure you grasp every concept thoroughly.
🌐 Industry Connections: Network with professionals, attend guest lectures, and access job placement assistance to kickstart your career.
🔒Job-Ready Skills: We focus on practical skills that make you job-ready from day one, making you a sought-after Full Stack Developer.
Graphic Design Institute in Thane
At our graphic designing institute in Thane, we take immense pride in our comprehensive curriculum for the finest graphic design course in Thane. Our program is meticulously designed to cover essential design principles, advanced techniques, and hands-on projects, enabling you to apply your learning effectively. From mastering typography and color theory to honing your skills in web design and illustration, our curriculum offers a deep and practical understanding of graphic design. We are committed to nurturing creativity and critical thinking, and our curriculum embodies this philosophy. As you progress through our program, you'll gain the skills and knowledge necessary to thrive in the dynamic field of graphic design, all within the vibrant city of Thane.
The CorelDRAW course is designed to equip students and professionals with essential graphic design skills using the powerful CorelDRAW software. Through hands-on training and practical exercises, participants will learn to create stunning visual content, including illustrations, logos, posters, brochures, and more. The course covers the fundamentals of vector graphics, layout design, typography, color theory, and image editing, enabling students to craft professional-grade designs for print and digital media. Whether you're a beginner or an experienced designer looking to enhance your skills, this course provides a comprehensive understanding of CorelDRAW's tools and features, empowering you to unleash your creativity and produce captivating visuals for various applications.
Vector Graphics
Shape Creation and Editing
Pages & Layout
Colour Management
Text Tool
Layers
Print and Digital Media
Export and file formats
Advanced effect
Practical Projects
Learn the art of vector graphics and design with our comprehensive Adobe Illustrator course. Discover the power of this industry-leading software as you master essential tools and techniques to create stunning illustrations, logos, and graphics. From basic shapes to complex compositions, our expert instructors will guide you through hands-on projects, helping you develop the skills to bring your creative visions to life. Whether you're a beginner or looking to level up your design prowess, this course will equip you with the knowledge and confidence to unleash your artistic potential using Adobe Illustrator.
Vector Graphics
Tools and Interface
Drawing and Editing
Pen Tool
Layers and Organization
Transformation and Effects
Building Shapes
Patterns and Brushes
3D Effects
artboards
Explore the world of digital image editing with our Adobe Photoshop course. Acquire essential skills in utilizing tools, techniques, and workflows to elevate, manipulate, and produce captivating visuals. Embark on a creative journey through hands-on projects and expert guidance tailored for individuals at all levels of expertise. Perfectly suited for aspiring designers, photographers, and anyone passionate about excelling in visual storytelling and graphic design.
Raster Graphics
Pixels
Image Manipulation
Colorize
Retouching
Restoration
Filters and Effects
Image Correction
Selection Tools
Image Editing
Discover the potential of graphic design and layout with our Adobe InDesign Course. Explore the full potential of this top-tier desktop publishing software on a comprehensive journey. With a focus on hands-on projects and expert guidance, you'll acquire the skills to craft captivating print and digital media layouts, design polished publications, expertly handle typography, manipulate images, and grasp fundamental design principles. An ideal choice for those aspiring to enhance their design skills, including graphic designers, marketers, and anyone seeking to elevate their creative abilities.
Layout Design
Working with Text & Images
Master Pages
Colour Management
Alignment
Interactive Elements
Print Preparation
Book and Magazine Layout
Digital Publishing
Grids
Graphic Design
Unlock Your Creative Potential: Embark on a Transformative Graphic Design Journey Today!
1 Year 2 Months
Join our dynamic Graphic Designing course today and master the art of visual storytelling in just 1 year and 2 months.
1 on 1 Sessions
Are you eager to take your graphic design skills to the next level? Whether you're a beginner or a seasoned designer looking to refine your craft, our personalized 1-on-1 sessions are tailored to your specific needs and goals.
Placements
If you are interested in pursuing a graphic designing course with a focus on ensuring placements then our highly skilled GD course is the right place for you.
Industry Validation
Our certification programme for the graphic designing is industrially acclaimed making sure you receive high end knowledge on the subject.
Description
Our Graphic Design course is a comprehensive and hands-on program designed to unleash your creative potential and equip you with the essential skills to thrive in the dynamic world of visual communication. Whether you're an aspiring designer, a marketing professional, or someone with a passion for art and aesthetics, this course will empower you to bring your ideas to life through compelling and visually captivating designs.
Graphics Designer Certification in Thane
Demonstration of Skills and Knowledge
Completing the comprehensive graphic design course at Develearn institute in Thane is not just an educational journey—it's a pathway to professional recognition.
Upon successful completion, trainees are awarded a valuable certification from our institute, a testament to their technical and non-technical skills and profound knowledge in graphic design.
Industry Recognition and Credibility
This certificate reflects not only the dedication put into practical training but also the impressive performance in evaluative examinations. It serves as a professional endorsement, enhancing the trainees' resumes and elevating their worth in the job market. Develearn's graphic design course in Thane is renowned for its distinguished faculty, state-of-the-art labs, and tailored curriculum.
With hands-on practice and a deep understanding of critical concepts, students gain the ability to craft creative and unique logos, advertisements, and brochures independently. This empowerment frees them from the need for constant faculty supervision, making them proficient graphic designers ready to excel in their careers. Join Develearn Intitute in Thane to unlock your creative potential and embark on a rewarding journey in the world of graphic design.
Following career paths are opened when you take graphic design course. Graphic Designer, Web Designer, UI/UX Designer, Art Director, Creative Director, Marketing Designer, Brand Identity Designer, Multimedia Designer
Our Top Educational Collaborations
Full Stack Developer Training Institute in Thane Reviews from Develearn's Students
Graphic Design Courses in Thane Frequently Asked Question (FAQ)
Are there any prerequisites for enrolling in graphic design courses?
Most of our courses are open to individuals with varying levels of experience. However, some advanced courses may have prerequisites or recommended prior knowledge. Please check the course descriptions for specific requirements.
What kind of projects and practical experience can I expect in the courses?
Our graphic design courses are project-based, allowing students to apply their skills in real-world scenarios. You can expect to work on a variety of design projects, including creating logos, brochures, websites, and more.
How can I enroll in a graphic design course at Develearn Institute in Thane?
To enroll in one of our courses, you can visit our website and fill out the enrollment form for your desired program. Alternatively, you can contact our admissions team for guidance and assistance with the enrollment process.
How much is the fee for graphic design courses at Develearn Institute?
Course fees may vary depending on the specific program and its duration. For detailed information on course fees, including any available payment plans or discounts, please refer to the course brochure or contact our admissions team.
How does Develearn Institute assist students with job placements after completing graphic design courses?
Develearn Institute has a dedicated placement cell that works closely with students to help them secure job opportunities. We provide career counseling, resume building workshops, interview preparation, and connections with our extensive network of industry partners to facilitate job placements.
Can I access job placement services even after I complete my course?
Yes, our job placement assistance services are available to all our alumni. We offer continuous support to help you advance your career, including job search guidance and networking opportunities.
Are there any industry partnerships or internships offered during the course?
Develearn Institute collaborates with industry professionals and creative agencies to provide internship opportunities for eligible students. Internships offer valuable real-world experience and can be an excellent stepping stone to a graphic design career.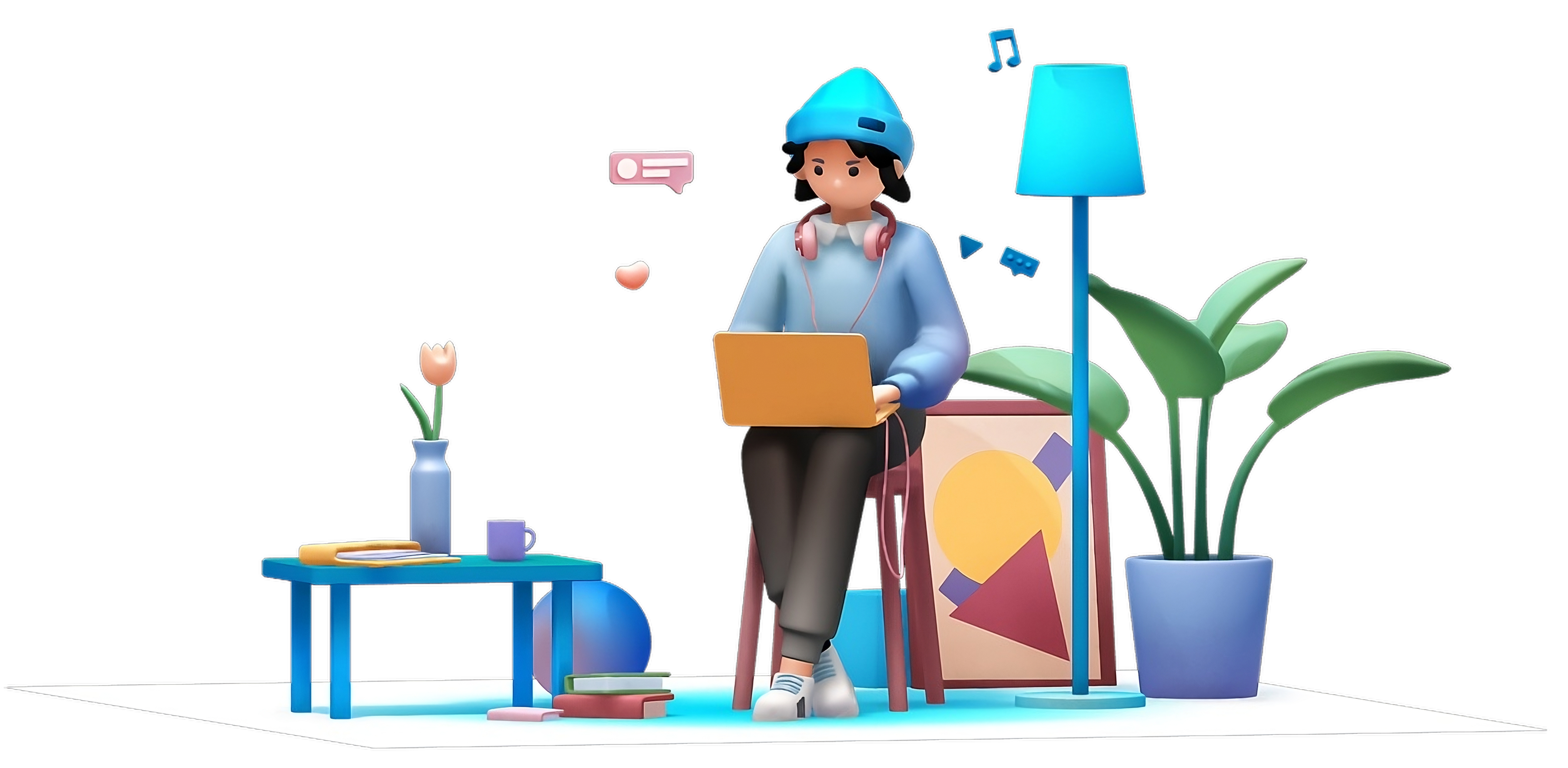 Other Software Development Courses