Data Analytics Courses in Thane
Looking to start a career without coding? Your search ends right here in Thane. DeveLearn's Data Analyst Course in Thane, equips you with essential skills in Excel, Tableau, MySQL, Power BI, and more relevant tools. This comprehensive course not only sets you on the right career trajectory but also includes intensive interview preparation starting from Day 1. Fuel your career growth with our Bets Data Analyst Course in Thane with placement assistance, expert training and a valuable certification for your journey to success.
Want to know More?
Why Data Analytics?
What is Data Analytics
Data analytics is the methodical process of dissecting, purging, manipulating, and analyzing unstructured data in order to identify important trends and insights. Organizations rely on data analytics in today's data-driven world to make wise decisions, streamline processes, and gain a competitive edge.
It entails utilizing a variety of tools, methodologies, and statistical methods to extract pertinent data from huge databases, allowing organizations to make data-supported decisions that can promote growth, efficiency, and innovation.
What Does a Data Analyst Do?
When it comes to bridging the gap between unprocessed data and useful insights, data analysts are crucial. To find patterns, correlations, and trends in the data, they gather and organize the data, do data cleaning and preprocessing, and use statistical and machine learning techniques.
Data analysts also produce reports and data visualizations to better convey their results to stakeholders. Their work assists organizations in making strategic decisions, resolving challenging issues, and seeing areas for development. If you're looking to become a data analyst, a comprehensive data analyst course in Thane can provide you with the necessary skills and knowledge to excel in this critical role.
At a leading data analyst institute in Thane, professionals are trained to perform a range of responsibilities. In summary, such responsibilities include: Data Collection and Organization, Data Cleaning and Preprocessing, Statistical and Machine Learning Analysis, Data Visualization, Reporting and Communication, Supporting Decision-Making, Problem Solving, Continuous Improvement, Opportunity Identification
Why should you take up the Data Analytics training in Thane?
Unlock a world of opportunities by enrolling in our Data Analytics classes in Thane. With the demand for data analytics professionals soaring in sectors like banking, healthcare, marketing, and e-commerce, Thane's thriving business landscape offers a multitude of career prospects. Our flexible online courses cater to both beginners and working professionals, accommodating your schedule seamlessly.
In our classrooms, industry-experienced professors provide hands-on learning, equipping you with the skills to tackle real-world data challenges. We keep our curriculum up-to-date to align with evolving market trends, ensuring you stay at the forefront of the data analytics field. Upon completion, you'll be well-prepared to excel in the dynamic world of data analytics.
Upon completing our course, you can explore a wide range of exciting career opportunities, including: Data Analyst, Business Intelligence Analyst, Data Scientist, Marketing Analyst, Financial Analyst, Healthcare Data Analyst, E-commerce Analyst, Consultant, Entrepreneur, Research Analyst
Data Analytics Course in Thane Key Highlights
Data Analysis Fundamentals
Programming Skills
Data Visualization
Statistical Analysis
Machine Learning
Data Base Management
Skills Covered
Python
Data Analysis
SQL
Data Visualisation
Advanced Excel
Tools Covered
Why Choose DeveLearn for Data Analytics Course in Thane
🌟 Industry-Expert Instructors: Learn from seasoned professionals with hands-on experience in the field, giving you real-world insights
📊 Cutting-Edge Curriculum: Stay ahead with the latest tools and techniques in data analytics, ensuring you're ready for the evolving industry.
💼 Practical Projects: Apply your knowledge through hands-on projects that mirror real industry scenarios, building your confidence.
🌐 Networking Opportunities: Connect with a diverse group of fellow learners, alumni, and industry leaders, expanding your professional network.
🔒 Transform your career with DeveLearn, the top Data Analytics Training Institute in Thane with Placement Assistance for a seamless entry into the dynamic field of analytics.
📈 Proven Success: Join the ranks of our successful graduates who have secured roles at top companies, leveraging their data analytics skills.
Data Analytics Course in Thane Overview
Discover excellence with DeveLearn, home to the Best Data Analyst Course in Thane. Whether you opt for online or in-class sessions, our premier Data Analysis Training Institute provides quality training at reasonable fees, supported by a comprehensive placement program to nurture your professional development.
The Advanced Excel for Data Analytics course is designed to provide data analysts with an in-depth understanding of Excel's advanced features and capabilities for data analysis and visualization. Through this course, students will learn how to leverage Excel's powerful functionalities to clean, manipulate, analyze, and visualize data effectively. The focus will be on practical applications of Excel for data analytics, equipping learners with the skills required to perform complex data tasks and make data-driven decisions.
Data Cleaning and Preparation
Formulas and Functions
Pivot tables and Pivot charts
Data Analysis Tools
Power Query
Data Analysis and Power Pivot
Advanced Charting and Visualization
Macros and VBA
Data Annalysis with What If Analysis
Reporting and Dashboards
This specialized Python course is designed for data analysts who want to harness the power of Python for data manipulation, exploration, visualization, and analysis. Python has become a popular programming language in the data science and analytics community due to its versatility and rich ecosystem of libraries. This course aims to equip data analysts with the essential Python skills and libraries needed to extract valuable insights from data and make data-driven decisions
Python Programming Language
Data Manipulation Libraries
Data Visualization Libraries
Jupyter Notebooks
Data Cleaning and Preprocessing
SQL Integration
Statistical Analysis
Data Analysis Workflow
Web Scraping
NumPy
This comprehensive SQL course is specifically designed for data analysts seeking to unlock the full potential of SQL for data manipulation and analysis. SQL is a crucial tool for data professionals, enabling them to extract valuable insights and make data-driven decisions. Through a hands-on approach, this course will equip data analysts with the necessary skills to efficiently query databases, perform complex data transformations, and conduct advanced data analysis using SQL.
SQL Basics
Data Manipulation
Data Aggregation and Grouping
Data Joins and Relationships
Subqueries and Derived Tables
Data Cleaning and Preparation
Window Functions (Analytical Functions)
Time Series Analysis
Pivoting and Unpivoting Data
Data Visualization with SQL
This data visualization course offers a hands-on, analyst-focused approach to using Tableau and Power BI, two powerful and widely used data visualization tools. Data analysts play a crucial role in transforming raw data into meaningful insights, and this course aims to equip them with the skills to create impactful visualizations that facilitate data-driven decision-making. Participants will learn to extract, clean, and visualize data effectively, enabling them to communicate complex information visually and intuitively.
Data Connection and Data Source
Data Transformation and Data Modeling
Data Visualization Basics
Creating Basic Visualizations
Interactive Dashboards
Advanced Visualizations
Calculated Fields and Expressions
Table Calculations
Time Series Analysis
Level of Detail (LOD) Expressions
Data Analytics
Embrace the Data Revolution: Enroll in our Data Analytics Course Today!
1 Year 2 Months
Our data analyst course will last for 1 year and 2 months which will help you learn analytics tools and techniques, how to work with SQL databases, R and Python, how to create data visualizations, and apply statistics and predictive analytics in a business environment.
1 on 1 Sessions
Join us for an exclusive 1-on-1 session where you'll learn how to harness the full potential of data analytics tailored to your business needs.
Real Time Projects
In this cutting-edge program, you'll dive headfirst into authentic datasets sourced from live business scenarios, allowing you to apply your knowledge in a practical and impactful way.
Peer Learning
Discover the power of collaborative learning in data analytics with our peer learning program. Join a vibrant community of data enthusiasts, where knowledge is shared, skills are honed, and success is achieved collectively.
Description
Unlock the power of data and embark on a transformative journey into the world of data analytics with our comprehensive Data Analytics Masterclass. In this cutting-edge course, you will learn how to harness the potential of data to make informed decisions, solve complex problems, and gain valuable insights that drive business success.
Data Analyst Certification Course in Thane
Demonstration of Skills and Knowledge
Our Data Analysis Training Course in Thane stands out as one of the premier options in the data-driven era. Upon successful completion, you'll earn a recognized certification, validating your skills and opening doors to a world of opportunities. This certification carries significant weight in the job market, showcasing your proficiency in key data analysis concepts, tools, and methods.
Industry Recognition and Credibility
Our certification, coupled with placement assistance, provides a competitive edge in your job search or career advancement. It's highly esteemed by organizations and industry leaders, signifying your ability to tackle real-world data challenges and contribute meaningfully to data-driven decision-making across various industries.
Join our Data Analysis Training Course in Thane today and secure a prosperous and fulfilling career, whether you're aiming for a new job, promotion, or entrepreneurial venture.
Our Top Educational Collaborations
Data Analytics Training Institute in Thane Reviews from Develearn's Students
Data Analyst Course in Thane - Reviews
What sets DeveLearn's Data Analyst Course in Thane apart?
DeveLearn Institute stands out for its comprehensive curriculum, experienced instructors, and a blended learning approach that caters to diverse learning preferences. Our focus on practical skills and real-world applications ensures graduates are well-prepared for the dynamic field of data analytics.
Can I choose between online and in-class learning for the Data Analyst Course?
Absolutely! DeveLearn offers both online and in-class options to accommodate your preferences and schedule. Whether you thrive in a physical classroom environment or prefer the flexibility of online learning, we've got you covered.
How does DeveLearn support students during and after the course?
Beyond just training, DeveLearn is committed to your success. Our instructors offer continuous support during the course, and our robust placement assistance ensures a smooth transition into the workforce. We believe in nurturing a community that extends beyond graduation.
Is there any prerequisite for enrolling in the Data Analyst Course?
No specific prerequisites are required. Our course is designed to cater to both beginners and those with some background in analytics. The curriculum is structured to gradually build skills, ensuring a seamless learning experience for all.
What certifications will I receive upon completion of the Data Analyst Course?
Upon successful completion of the course, you will receive a certification from DeveLearn Institute. This certification is a testament to your proficiency in data analytics and can significantly enhance your employability in the industry.
How can I apply for the Data Analyst Course at DeveLearn Institute?
Applying is easy! Visit our website, navigate to the Course Page, and follow the simple application process outlined. If you have any further queries, feel free to reach out to our admissions team for personalized assistance.
What career opportunities can I expect after completing the Data Analyst Course?
Graduates from DeveLearn's Data Analyst Course have pursued rewarding careers in various sectors, including finance, healthcare, and technology. The comprehensive curriculum and placement support open doors to roles such as Data Analyst, Business Intelligence Analyst, and more.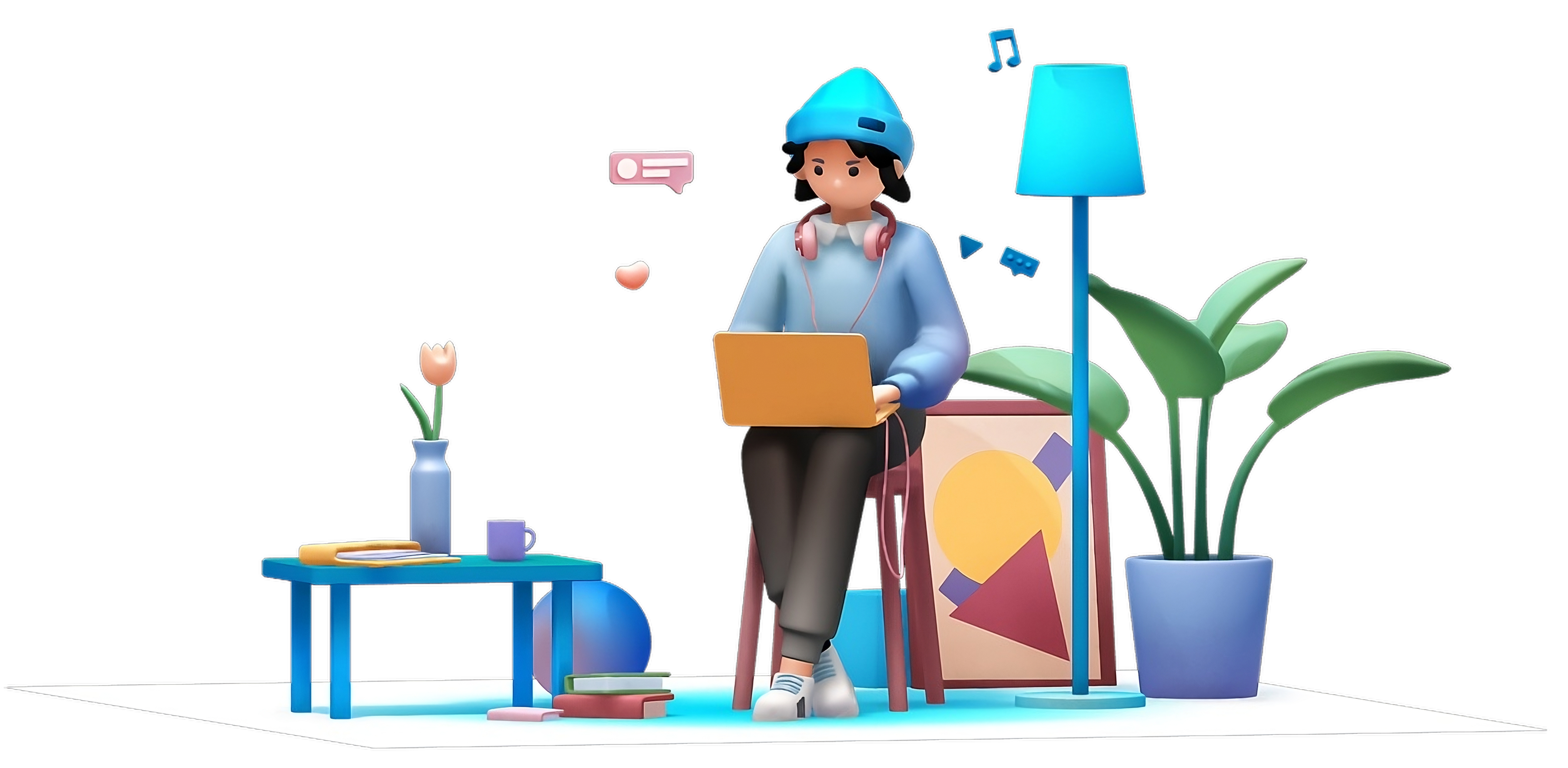 Other Software Development Courses